Financial analyst found guilty of making home-made bomb and possessing explosives Scarlet Howes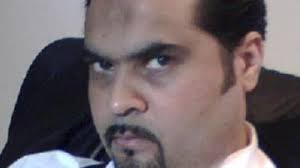 Asad Bhatti, 49, was reported to police by the owner of a computer repair shop who became suspicious of content on his laptop.

Experts found a 173-page document compiled by Bhatti including a "simple guide to explosives" and sections on handguns and sniper rifles, Islam, Jihad and martyrdom.
A search of his home and a storage unit uncovered "chemicals and circuitry" for the construction of explosive devices, an improvised explosive device and an improvised explosive known as black powder.
Bhatti claimed that he had gathered the materials for lawful experimentation and out of curiosity.
He denied two counts of possessing explosives, one of making explosives and two of possessing articles for terrorist purposes.